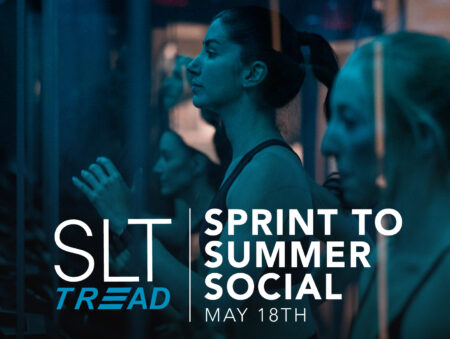 JOIN US FOR RUNNING, RESULTS & RECOVERY
SLT Tread will deep dive into the method behind our half-Mega, half-running madness and why it's the perfect combination for reSuLTs-oriented runners. Whether you're a seasoned sprinter or first-time 5K-er, SLT Tread combines interval training on the Woodway treadmill with low-impact strength training on the Mega to help you run further for longer. 
Plus, we've partnered with our favorite brands to offer Hypervolt recovery sessions, post-class fuel, killer swag and giveaways all day long.