STRENGTHEN

(YOUR CORE),

LENGTHEN

(YOUR LIMITS),

TONE

(YOUR BODY)
---
Some people work out. We get soreAF
Whatever your challenge is, SLT is here to meet it. SLT's no-fuss method is designed to give you a quick and effective workout with the reSuLTs to prove it. Whoever you are, whatever your challenge is, be prepared to push your limits, find your strength and try something new at SLT. Get sore. Not sorry.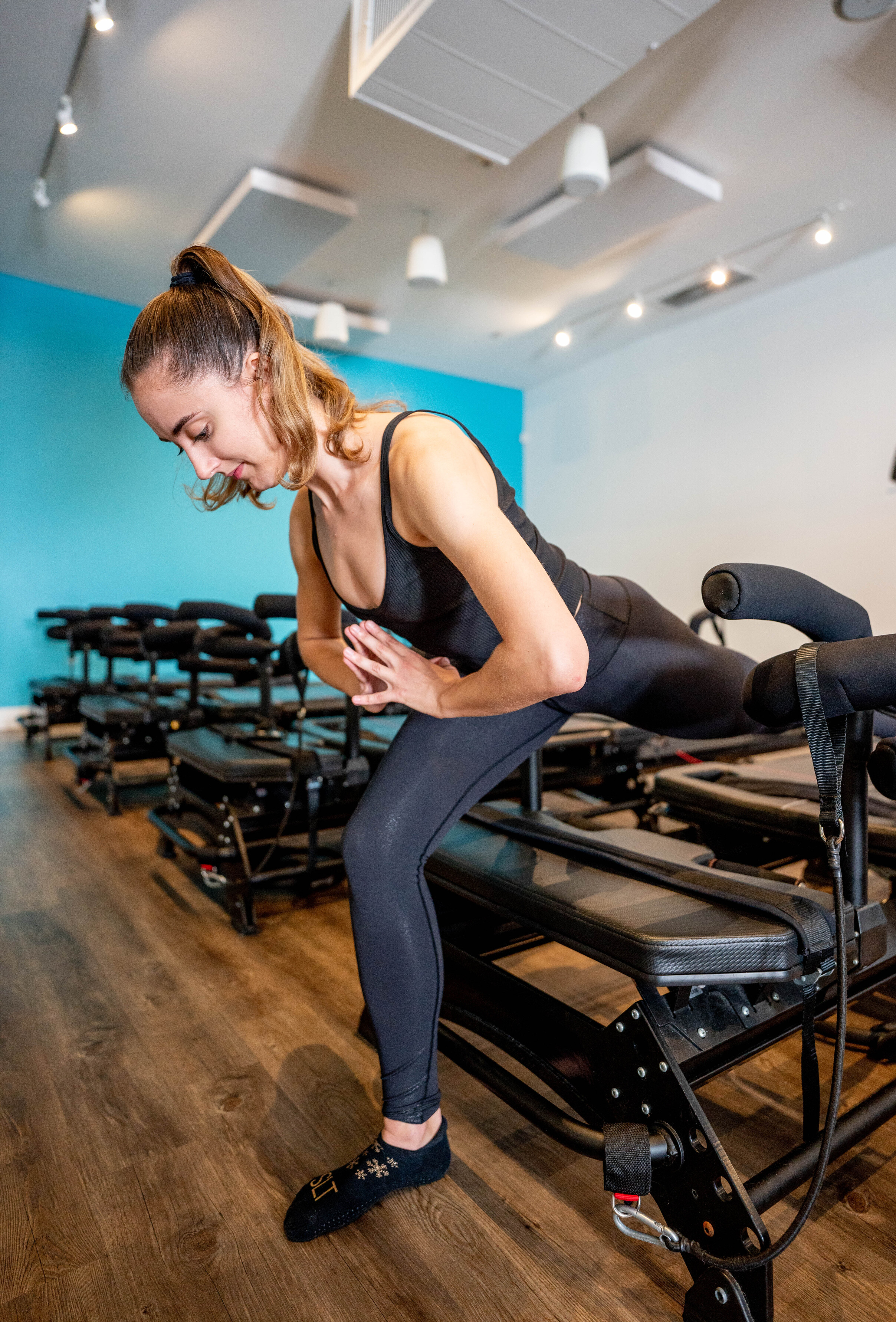 SLOW-TWITCH
MUSCLE FIBERS
---
---
Slow-twitch muscle fibers enable long-endurance feats. Our workout activates slow-twitch fibers through slow-paced fat-burning movements for lean muscle development.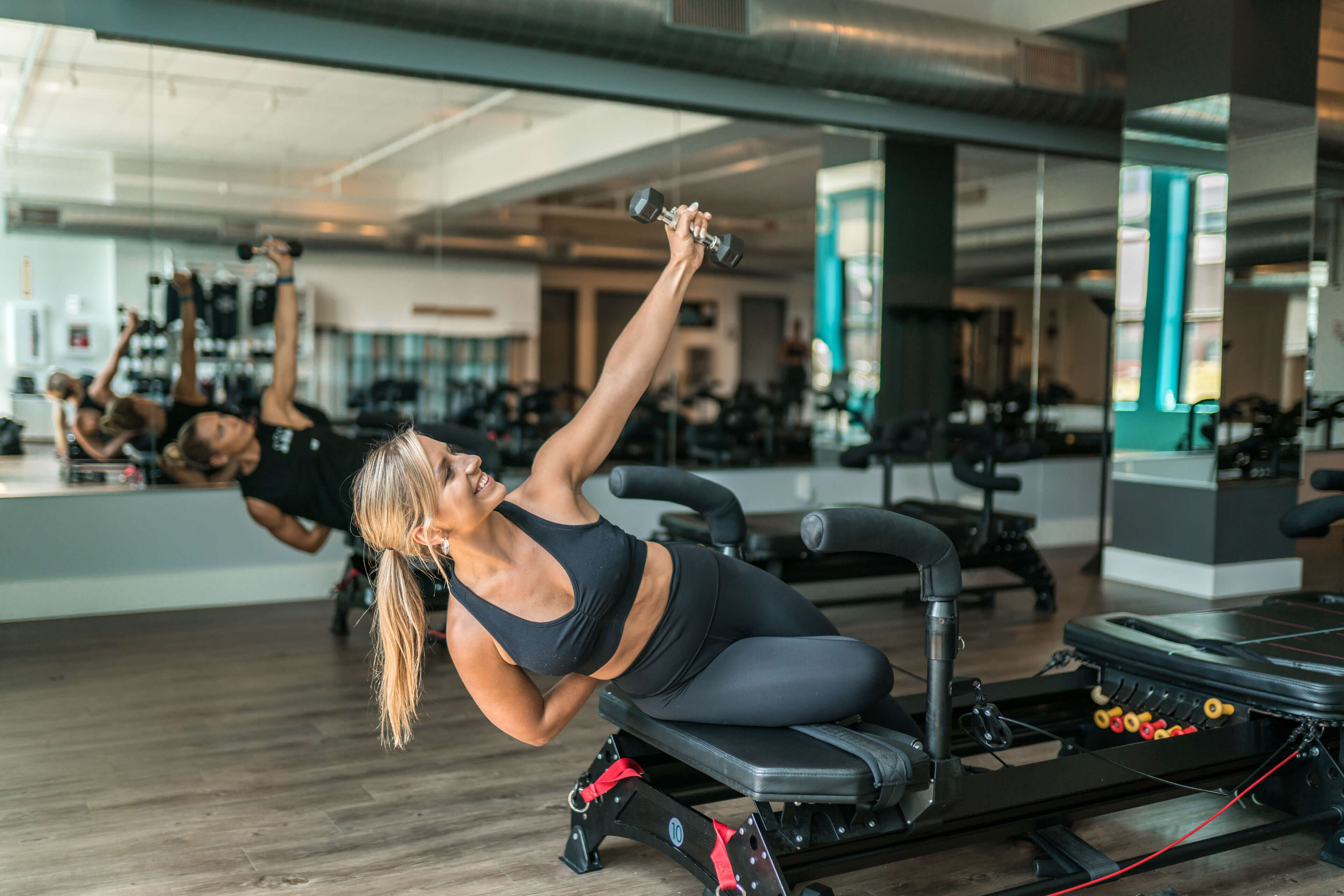 CONTROLLED
MOVEMENTS
---
---
Slower = harder! Controlled movements maximize the effort in both directions of a movement (the push and the pull). The slower you move the better the reSuLTs.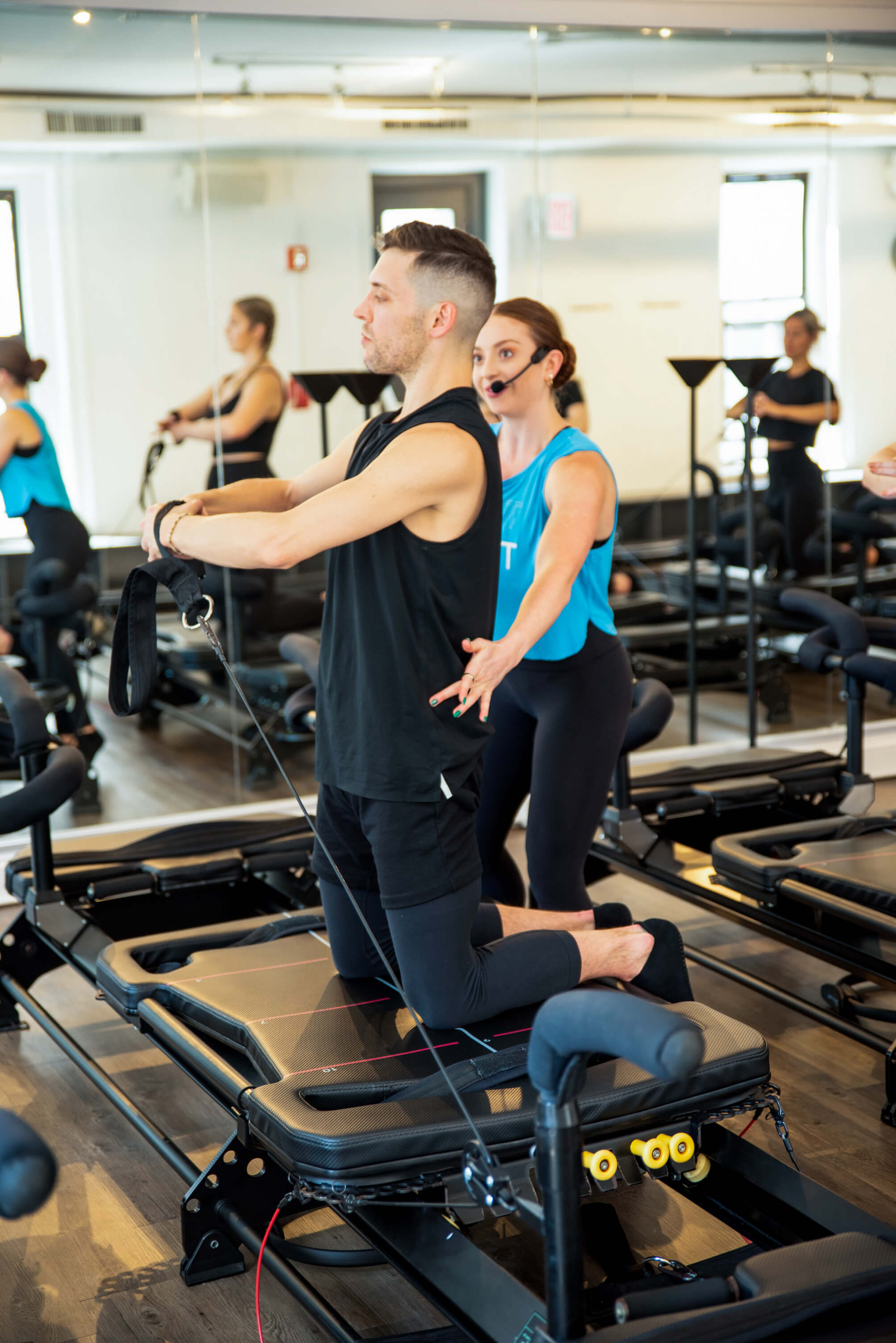 COUNTER-
RESISTANCE
---
---
Counter-resistance with the Megaformer springs and weight of the carriage brings you to muscle failure (a good thing!) and improves overall muscular strength.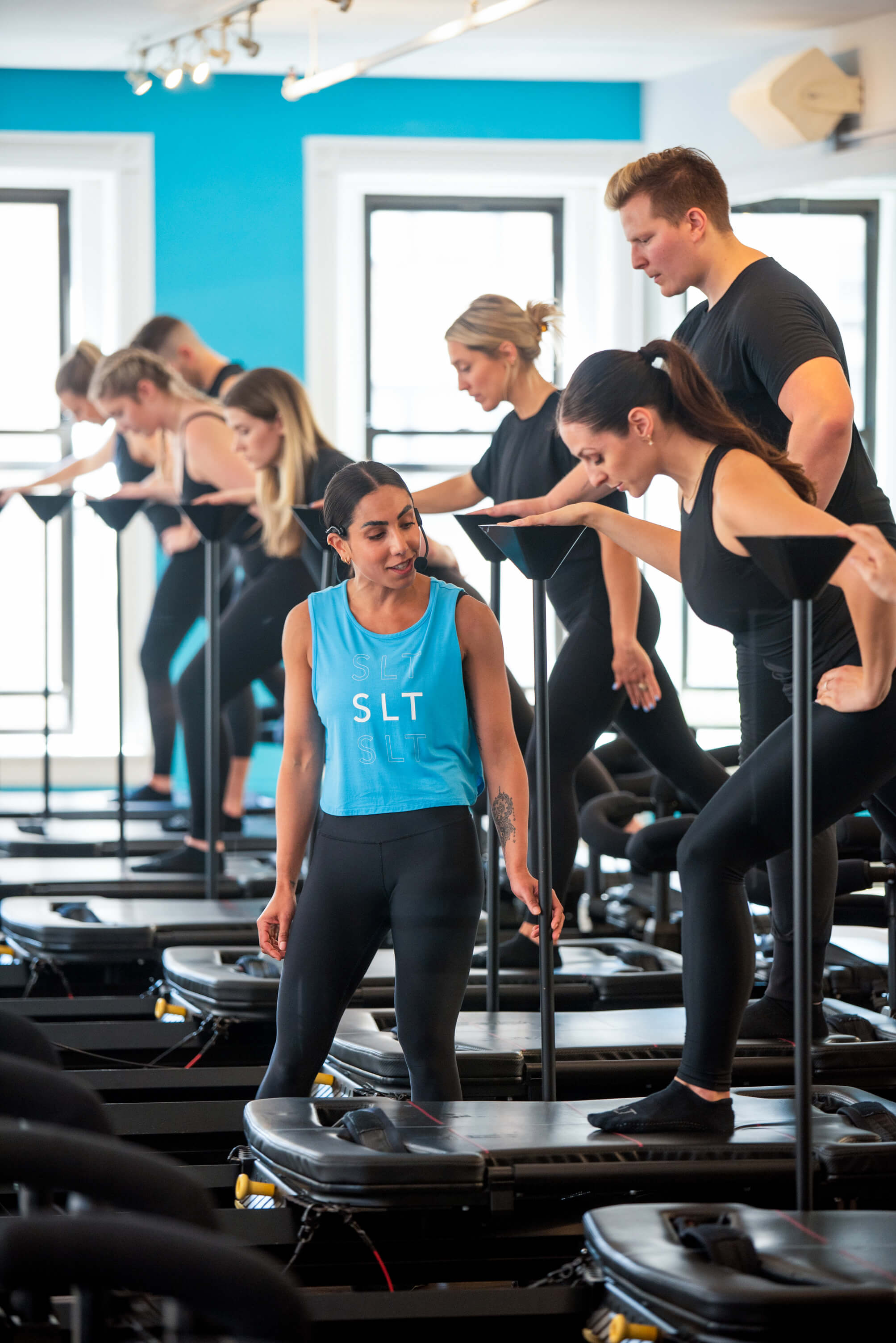 MEGASTAR
INSTRUCTORS
---
---
Our best-in-class instructors are trained in SLT's unique method, combining strength, Pilates and cardio. Each class will be tailored to your individual goals and needs.
CLASSES THAT WILL
CHALLENGE

AND

CHANGE

YOU
To start, snag SLT's New Client 2-Week Unlimited offer. Aim for 2 classes a week to really get into the spring of things at SLT.