Have a friend you've been wishing was next to you in class on the Mega?
Or maybe it's time to show your honey what SLT is all about?
Whoever your soremate is, SLT is ready to welcome them into the studio for all things re
S

u

LT

s.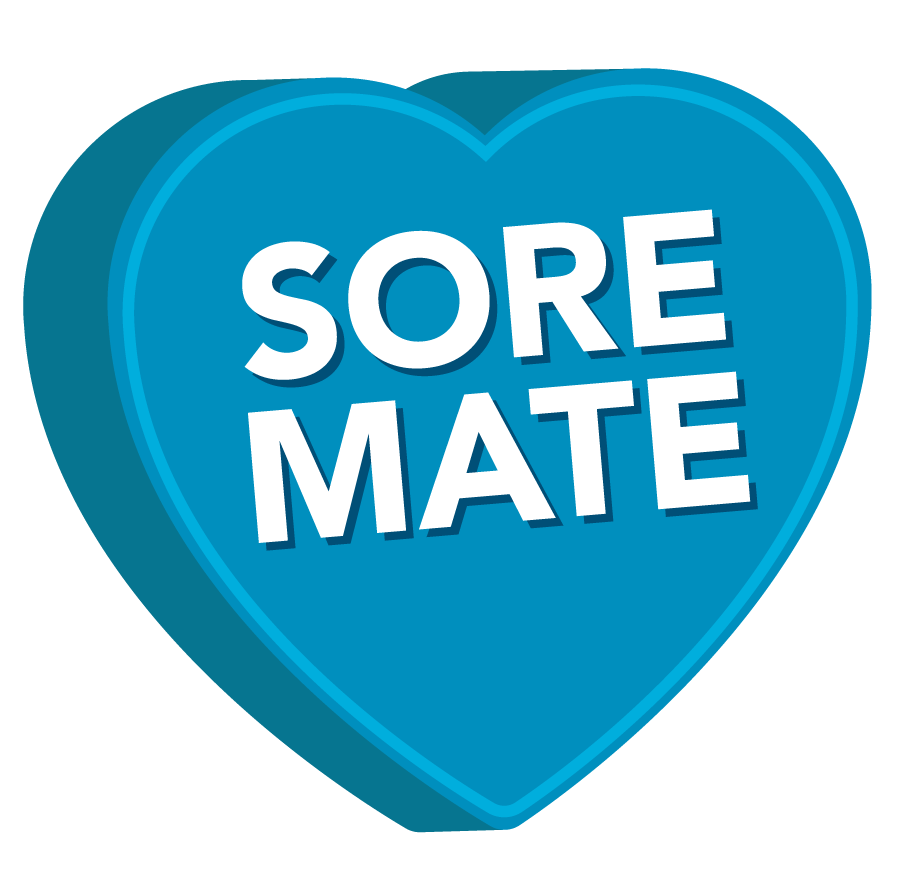 soremate (n.) 
BFF, go-to-workout-buddy, bro, frenemy, soul sister, honey (any friend who is new to SLT!)
REASONS TO BRING YOUR SOREMATE
Your soremate gets a free class and then access to SLT's Intro 2-Pack pricing.
Earn $14 in SLT account credit for each friend you bring to SLT!
when
1/23 – 2/19
HOW to bring your soremate
1. Book your Mega
2. Tell your friend to create an SLT account
3. Introduce us to your friend! Email the studio team with your preferred class date, time and studio of the class you signed up for. Be sure to copy your friend and include their email address.
4. We will take care of the rest!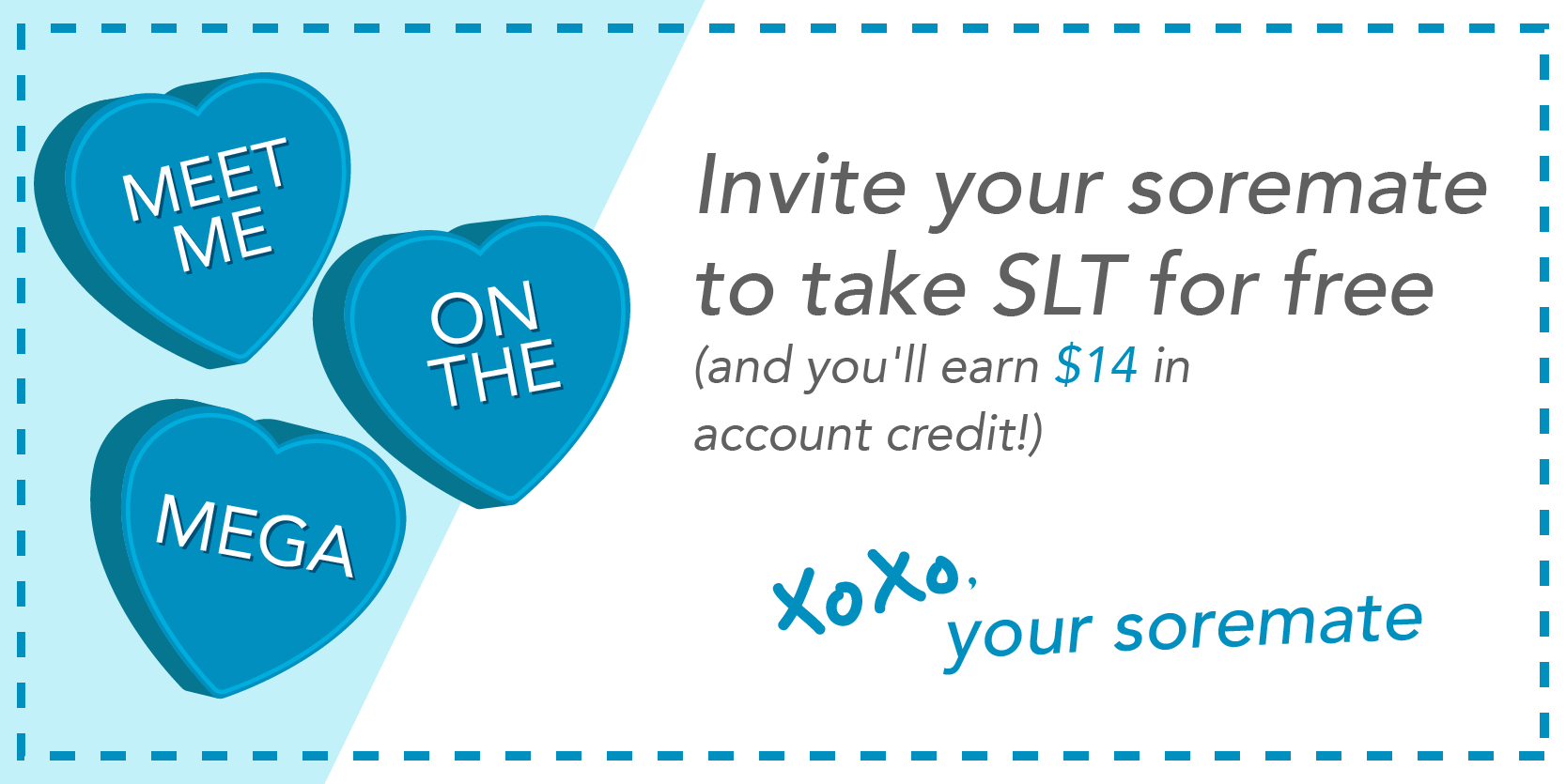 Standard cancellation policy applies. Referrals must be new to SLT.