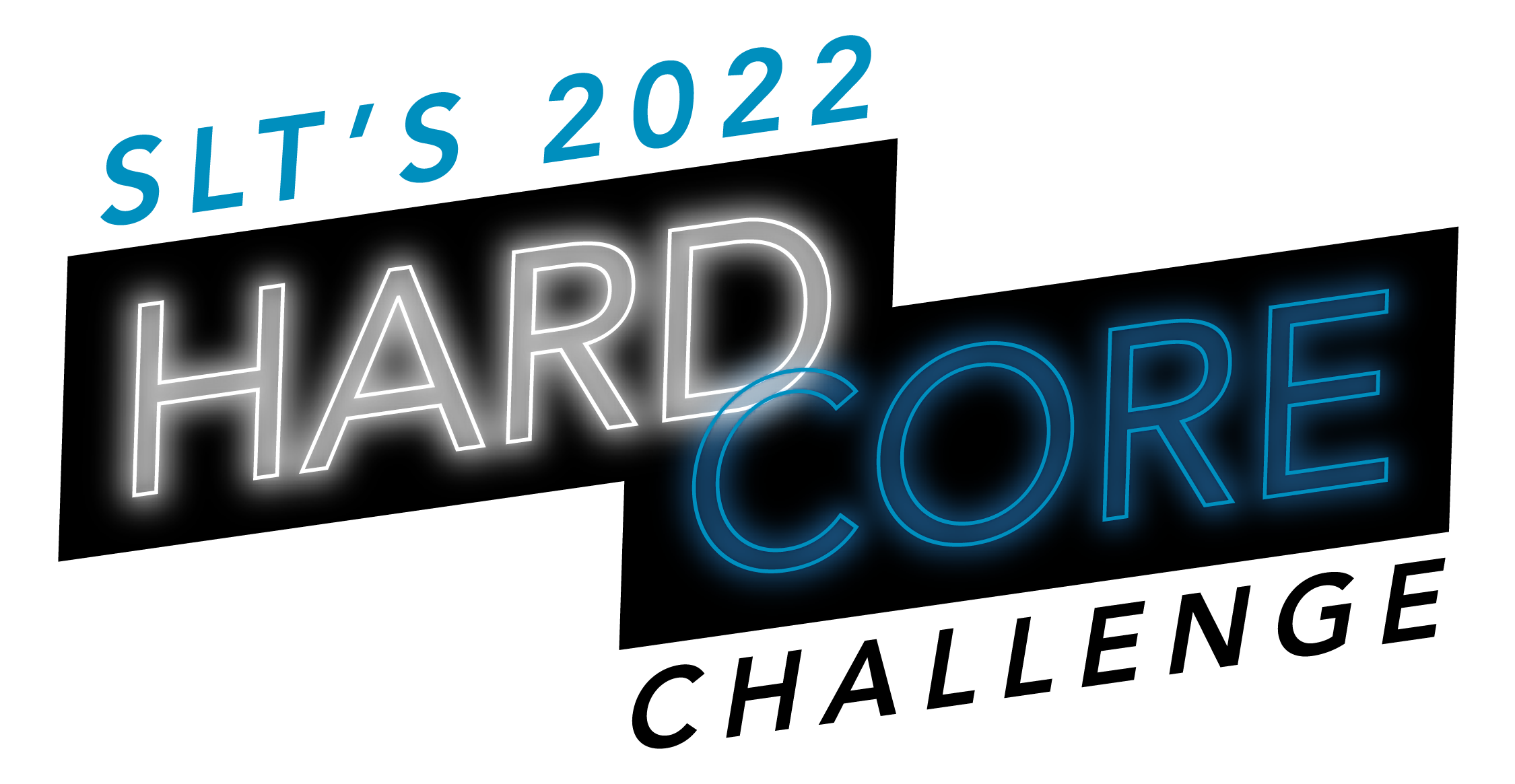 Are you ready for SLT's most
hardcore

challenge yet?

Introducing SLT's 2022 Hardcore Challenge, where you'll commit to consistent reSuLTs throughout the year. Set your weekly class target and level up your annual class count. Need some extra motivation? We'll be celebrating your achievements with exclusive merch and class discounts.

Find your level below and sign up to earn your springs.
Remember, slow and steady (and sore!) wins the race!

Join the Hardcore Crew Find Your Hardcore Level
HARDCORE 50
50 classes (~1 class/week)
For the SLT dabbler looking for routine reSuLTs.

Unlock 5% off a 20-class pack + an exclusive SLT Hardcore sock bag
HARDCORE 100
100 classes (~2 class/week)
For the creature of habit looking to level up.

Unlock 10% off a 20-class pack + an exclusive pair of SLT Hardcore grip socks
HARDCORE 150
150 classes (~3 class/week)
For the SLT-addict! Enter at your own risk.

Unlock 15% off a 20-class pack + an exclusive SLT Hardcore Crew tee
FAQS
How do I sign up?
Complete the sign up form to let us know you are up for the challenge. Need help deciding what you're your goal should be? We've got you. Take our Hardcore Quiz and set yourself up for success.
Who is SLT's 2022 Hardcore Challenge for?
Anyone looking to strengthen, lengthen and tone in 2022. Whether you are new to the Megaformer or have been plank to piking since 2011, there is a level for you.
What classes count towards my 2022 Hardcore Challenge class count?
To count, you must be checked in for an SLT studio or Interactive class during the 2022 year. SLT On Demand classes do not count towards your annual class count.